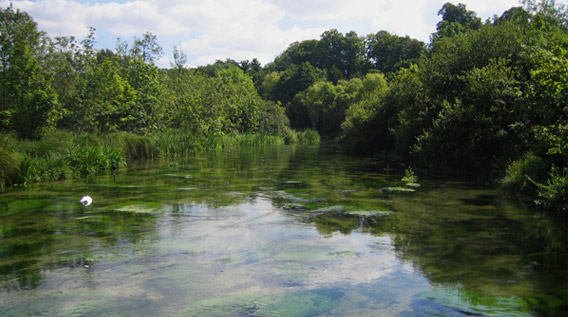 Just as the River Test will always be associated with the dry fly and its early development, the River Itchen will forever be connected, in the minds of fly-fishers, to the originator and early champion of the artificial nymph, G.E.M. Skues.

Fishing on the Upper Itchen, that is to say the river upstream of Winchester, is the most sought after and hard to access. Very little if any stocking takes place, and the fishing (usually with dry fly only!) is for large wild brown trout that can reach as much as 4 pounds in weight. The Itchen is a much shorter, and therefore even more exclusive, river than the Test, and the vast majority of this paradise is either fished privately by owners and their friends, or is syndicated and therefore not available by the day. However, Famous Fishing has access to 2 superb stretches of the Upper Itchen, as well as beats on the Alre and Candover, that are occasionally available on a daily basis.
Downstream of Winchester, the river tends rely more on stocked fish, is less streamy in character, and (outside the mayfly period) hatches of fly are not so prolific. As on the Test, the lower reaches are best for Atlantic salmon and sea run brown trout.